MailerLite is an email marketing software and website builder for your business to grow your audience and efficiently increase revenue. MailerLite provides intuitive and user-friendly tools that simplify the process of creating email marketing campaigns, landing pages, pop-ups & more. MailerLite's award-winning support team provides priority access 24/7 via email and live chat.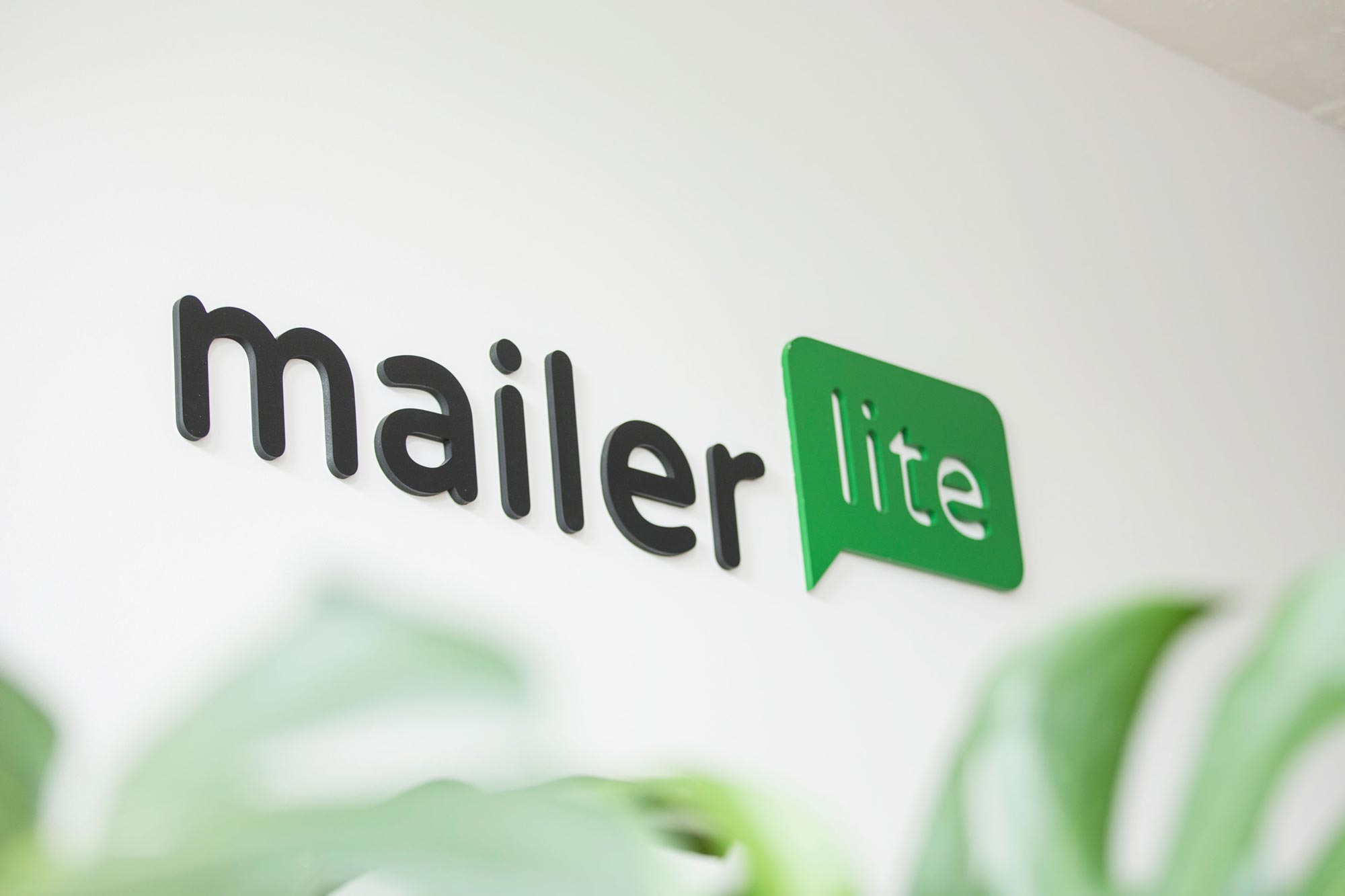 Released on March 22nd, the new MailerLite is both faster and more flexible than the Classic version. In order to adapt and prepare for a digital future, the new MailerLite was built from the ground up. The new MailerLite includes updates such as:
New and

flexible foundation

to make adding new features faster

New

design layout, dark mode and

 improved overall

UI flow

Analyze campaigns with an updated

reporting dashboard

Grow your profit with

e-commerce

focused integrations

Create, merge and send campaigns with the new

mobile app

for iOS

Collect leads offline with the new

iPad subscriber app
MailerLite's team prides itself on simple and intuitive solutions and believes in keeping it lite. For MailerLite, Lite is more of a way of thinking rather than a "lite" version of products. MailerLite is also known for its user experience and excels in deliverability.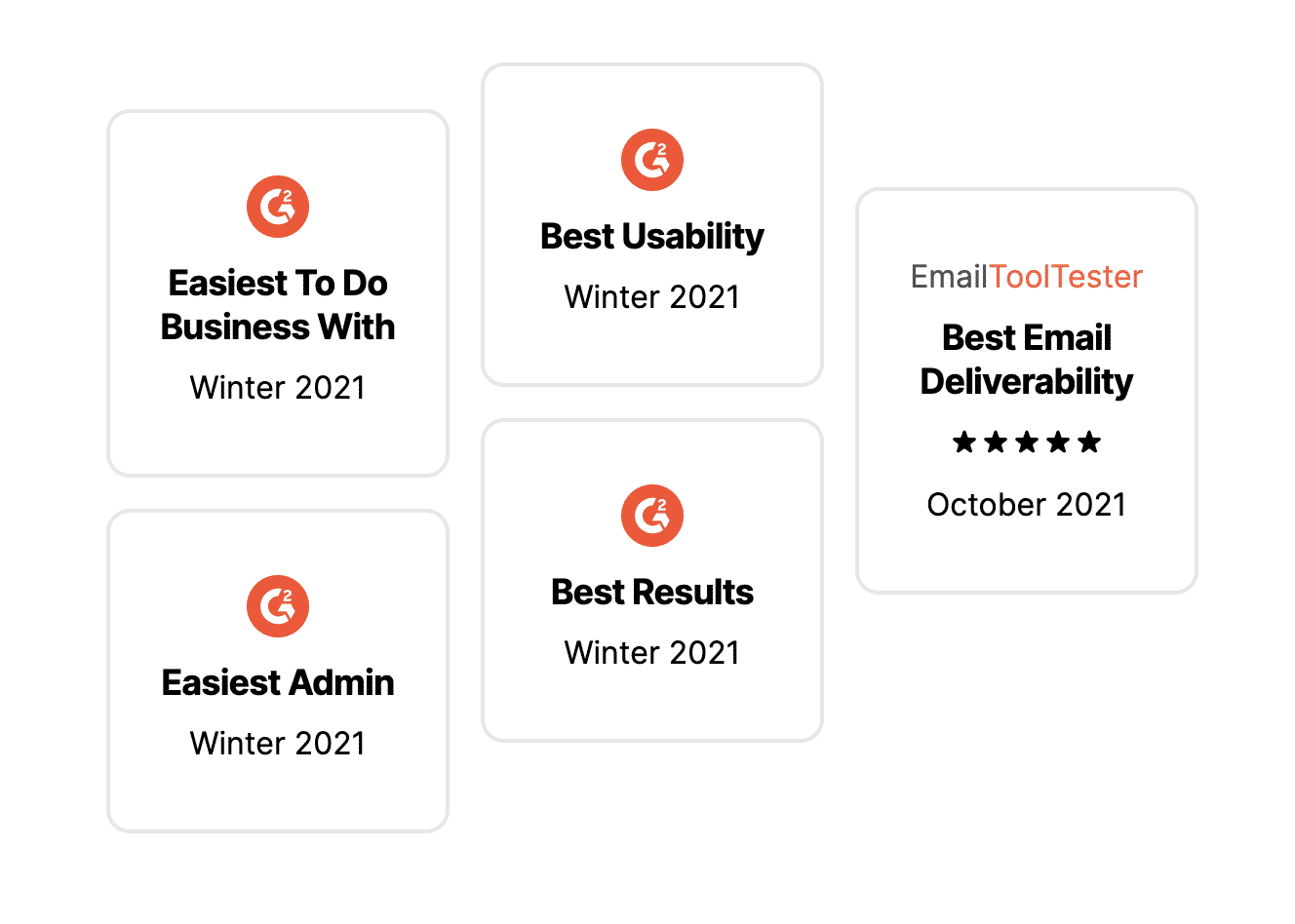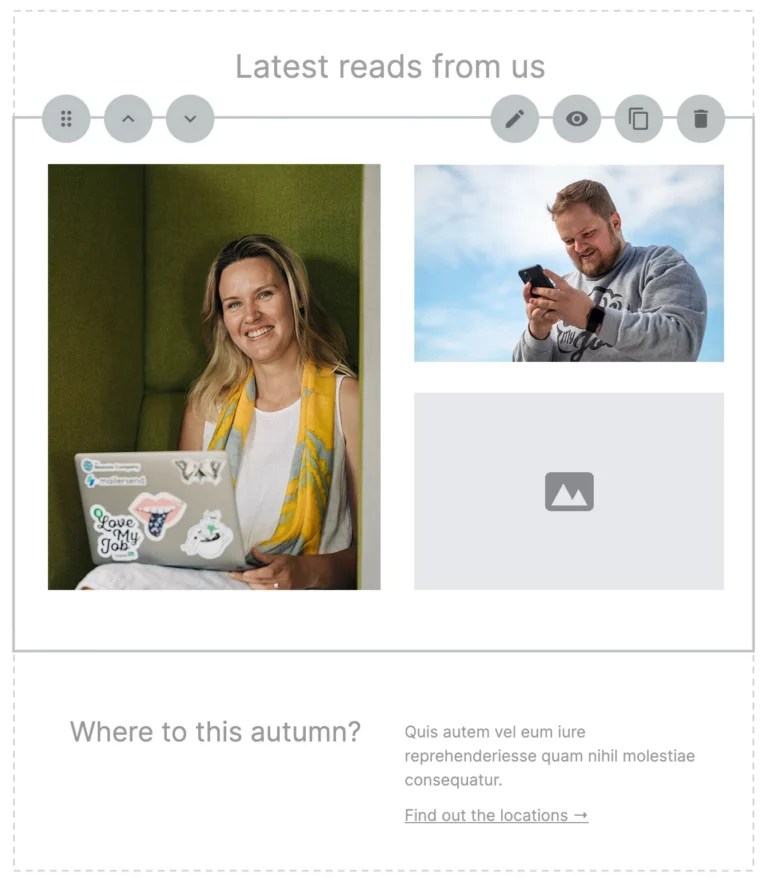 MailerLite's advanced email marketing features let you collect subscribers, build and strengthen customer relationships, automate workflow, and monetize your audience. With MailerLite's intuitive drag and drop email editor, you get to create engaging campaigns faster. You can create, schedule, and monetize your campaigns and base them on your customers' buying behaviors, interests, and geography. Make your campaigns successful with the embedded email surveys, analytics, and sales tracking.
With automated email marketing campaigns, you can stay in touch with your customers and send perfectly-timed and targeted emails automatically.
MailerLite's automation lets you trigger a certain action based on a specific event like a subscriber clicking a link in an email.
Don't miss out on your client's special dates like birthdays and anniversaries every year by automating customized emails.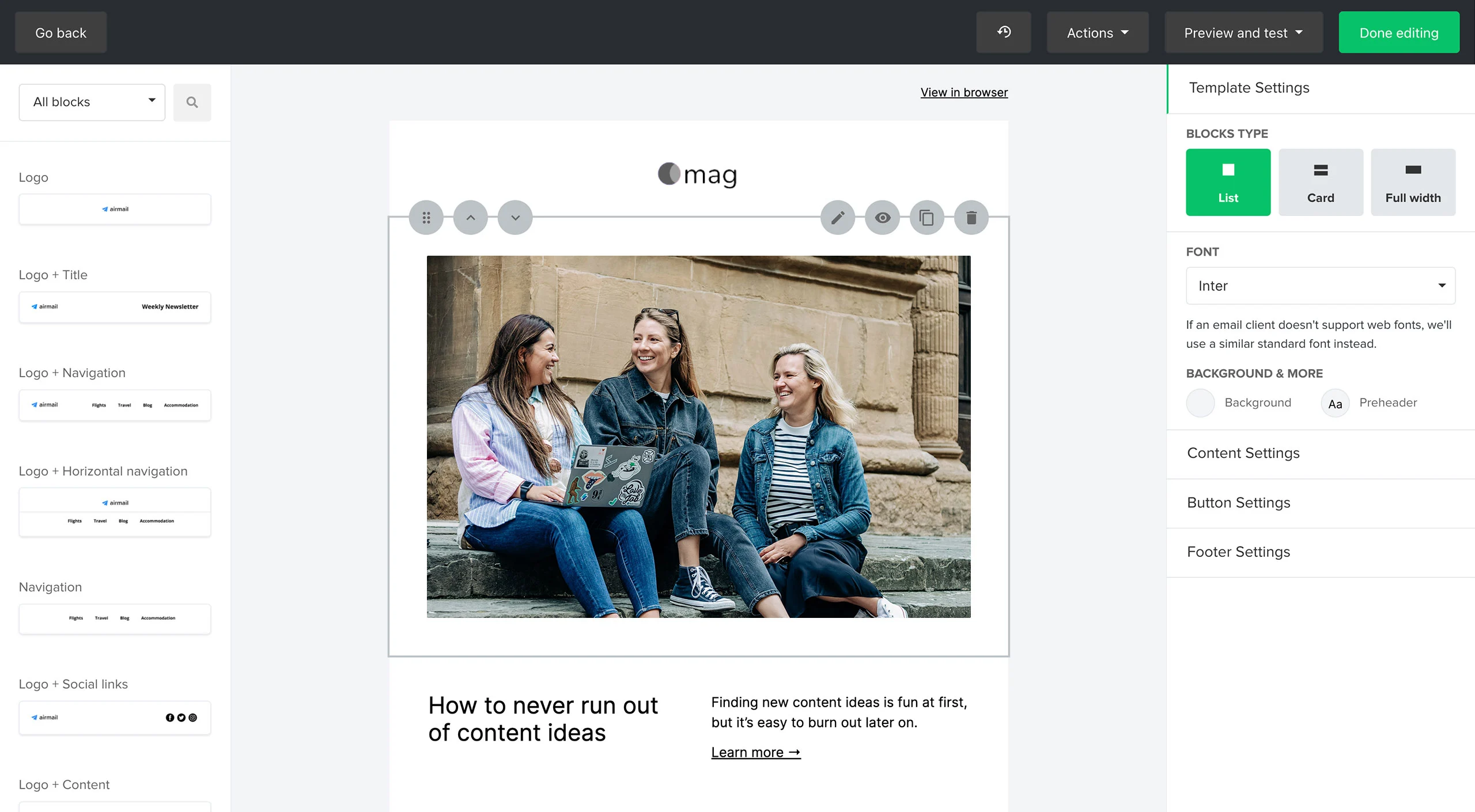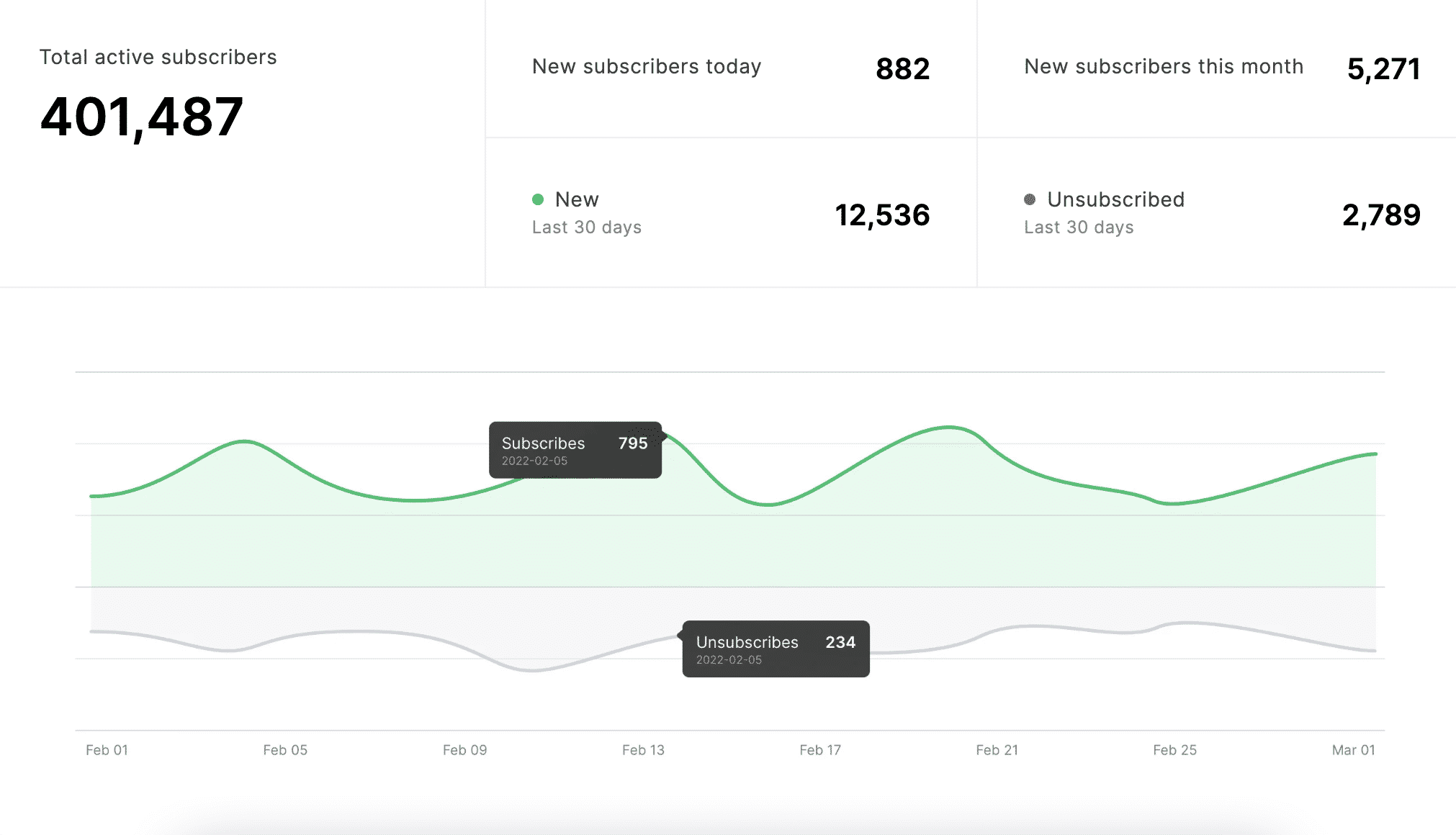 MailerLite's intuitive reports will show you what needs improvement and helps you analyze marketing performance. Gain quick insights with the visual graphs included in the reporting dashboard to make informed decisions regarding your next steps. 
Track everything you build, send and publish in MailerLite with E-mail campaign, Subscriber, and Automation reports.
You can track:
Email open rates,
Best-performing automation,
Page conversions form signups
Each purchase made within an email
The growth of your MailerLite landing pages and websites
How your audience interacts with your newsletters
Your campaign performance
Your email campaign activity
Subscriber engagement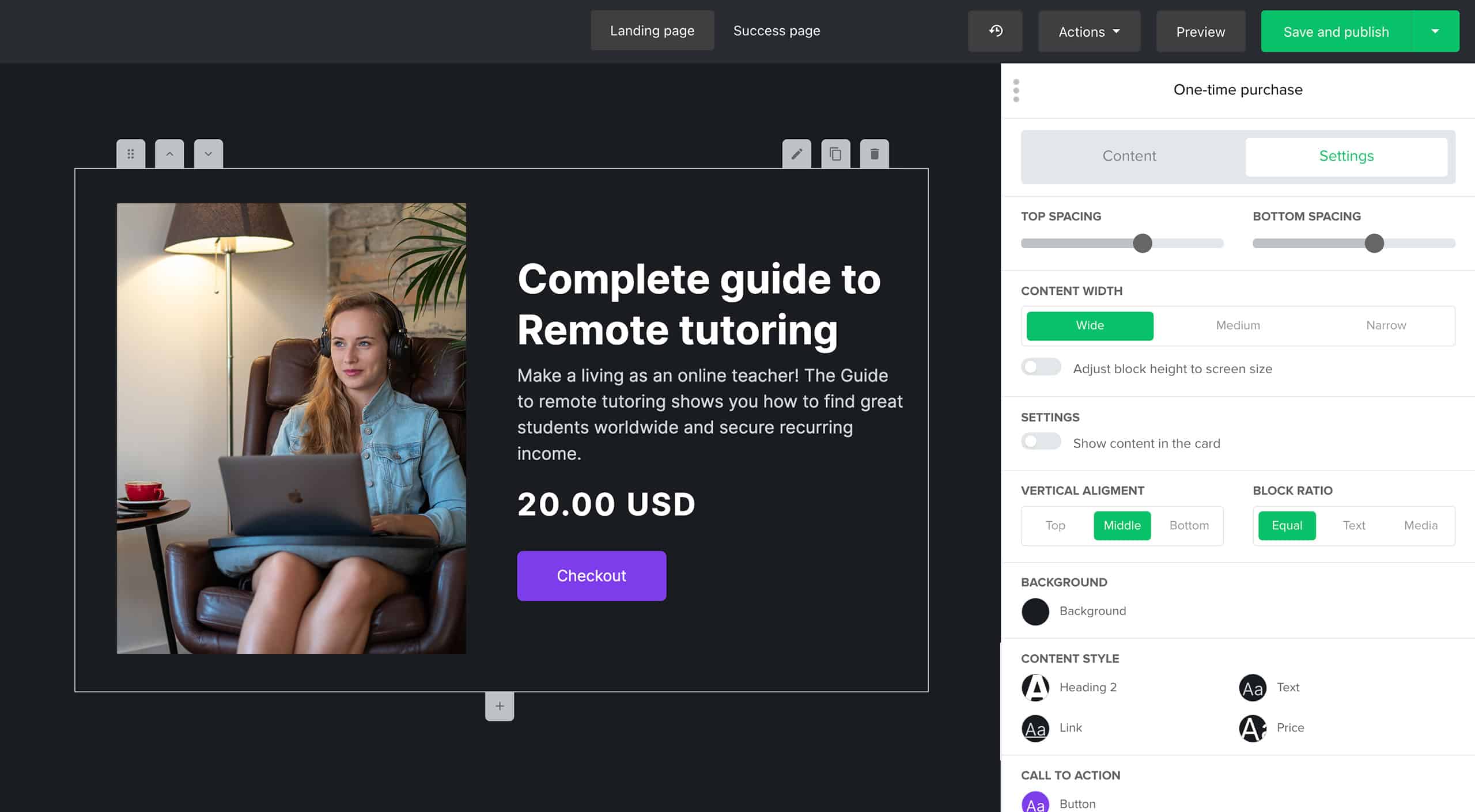 Build, promote and sell digital products and subscriptions all in one place. Market your digital products with MailerLite by building web pages, and setting up payments to promote your products. 
With MailerLite's Stripe integration you can receive payments from  135+ currencies both in form of one-time payments or recurring subscriptions. 
Some of the professions that can benefit from selling their digital products:
Bloggers, Coaches, Entrepreneurs, Musicians, Photographers, Videographers, Designers, Authors, IT specialists.
Design beautiful layouts with interactive elements with MailerLite's drag and drop builder. Create a blog, a personal website, or an e-commerce store!
Use MailerLite's e-commerce functionality and Stripe integration to turn your website into an online store to sell your digital products and paid subscriptions.
To create exclusive content for paying members, you can add password protection.
With MailerLite's email marketing forms you get to grow your audience, increase signups, and boost conversions. Keep your brand consistent by creating matching forms that blend in seamlessly with your website branding.
To highlight important messages, use the embedded forms and pop-ups.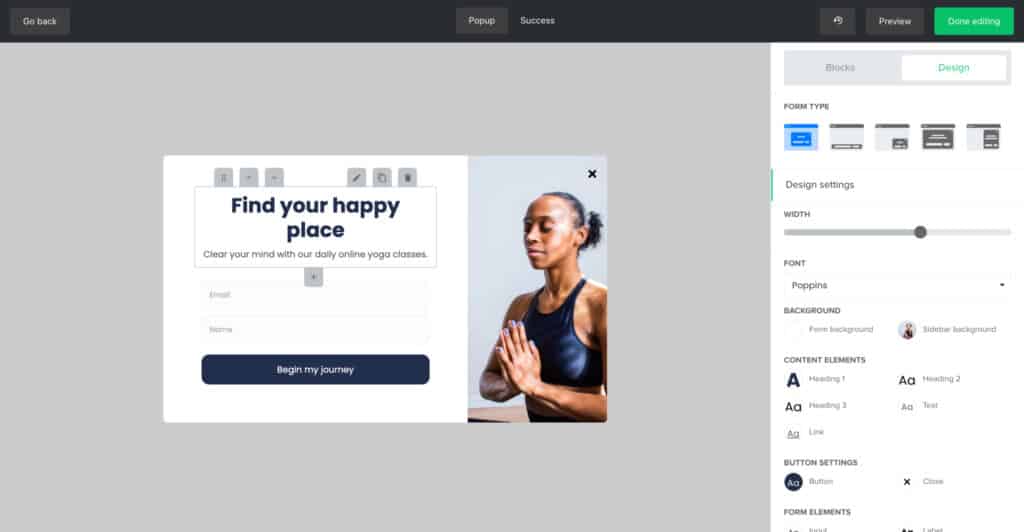 Easily connect other web apps with MailerLite so they seamlessly work together to share information, automate workflows and enhance your customer experience.
Retain and nurture your most valuable customers/ existing customers with e-commerce integration.
Get a jump start on building your web pages and newsletters! Choose a design that fits your business needs and make it your own. MailerLite's drag & drop editors make it super easy for anyone to customize templates like a pro.
MailerLite's template gallery lets you choose your preferred design as well as change colors, fonts, and settings.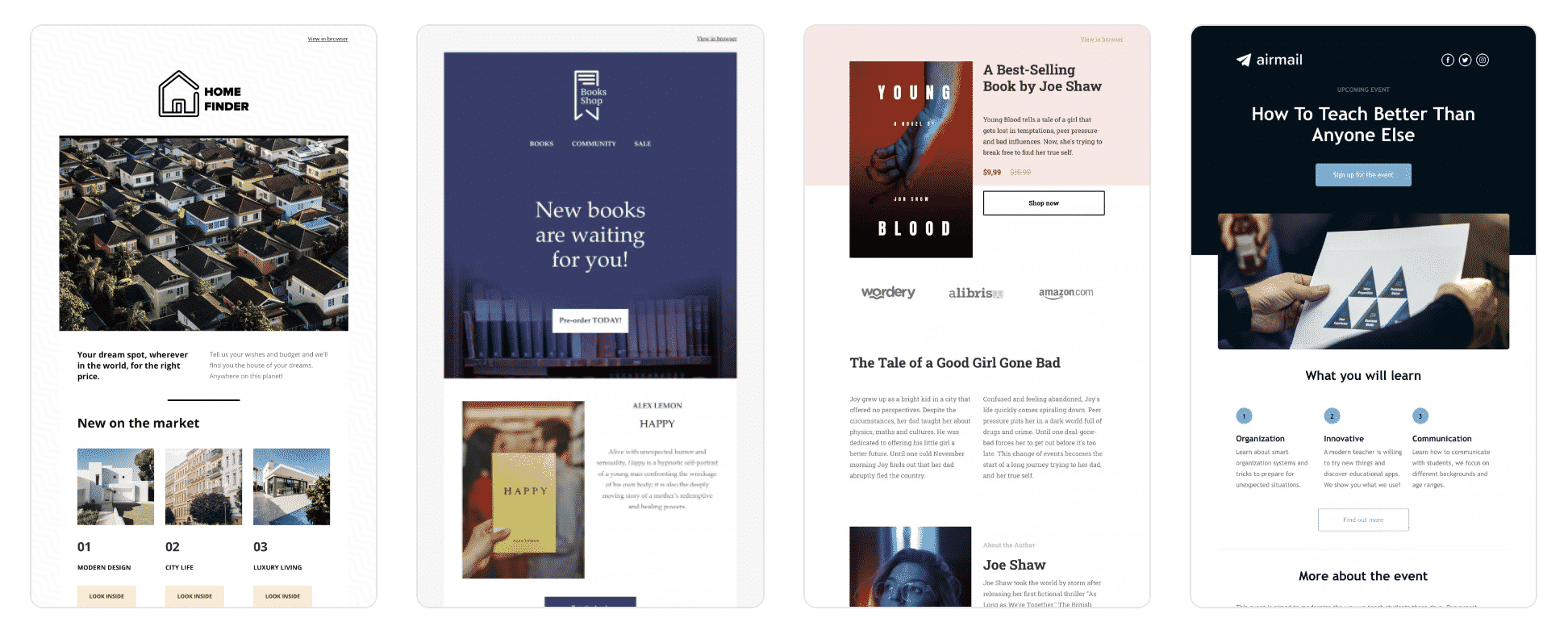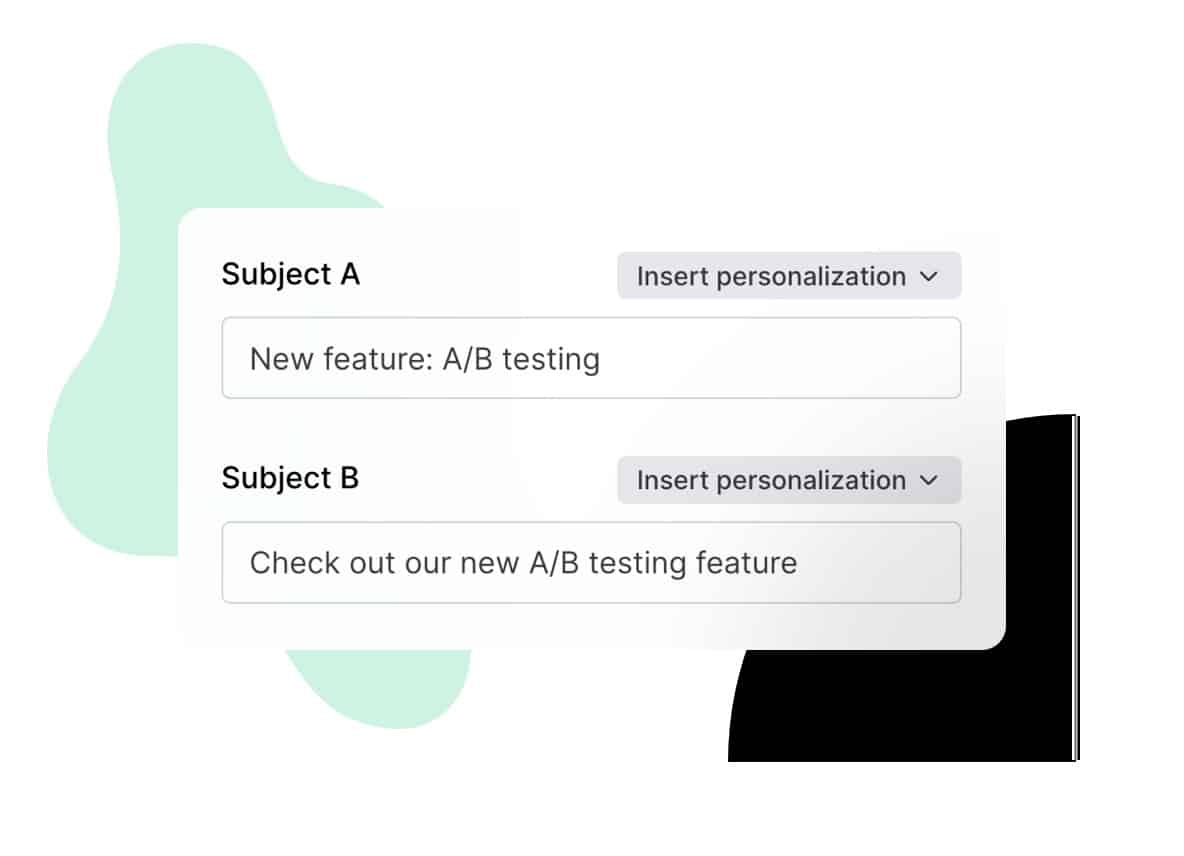 Create content based on what your audience finds relevant with the insights that email AB testing provides. This way you get to maximize your subscriber engagement and grow your business. You can also check the subscribers' responses to various types of emails to optimize your future campaigns.
MailerLite's list of products
Email Marketing

Automation

Newsletter editors

Transactional emails
Landing pages

Signup forms

Email verifier
Website builder

Create a blog
Digital products

E-commerce

Paid newsletter subscriptions
Built-in photo editing
Custom HTML email editor
Drag & drop newsletter editor
E-commerce campaigns
File manager
MailerSend: Transactional email service
Mobile-friendly email newsletters
Newsletter templates
Rich-text editor
Embedded signup forms
Landing pages
Pop-up subscribe forms
Sell digital products
Subscriber management
Unsubscribe page builder
Website builder
A/B split testing
Auto resend
Dedicated IP
Deliver by time zone
Email Automation
Interest groups (tagging)
Personalization
RSS campaigns
Segmentation
Click maps
Email newsletter reports
Opens by location
Developer API
Integrations
iPad subscribe app
iPhone email marketing app
Custom email template
Custom landing page design
MailerPro
Premium features
SitesPro
User permissions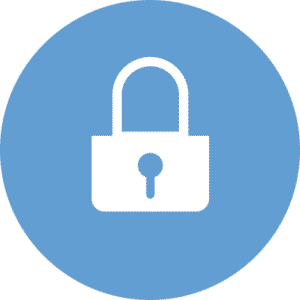 MailerLite's top priority is protecting the user's privacy which is why they have ensured that the company and its services are GDPR-friendly. MailerLite's built-in GDPR settings, let you manage your European audience with the EU subscriber segmentation.  MailerLite's services are hosted by a trusted and certified data storage facility located in the European Union that has an information storage security certificate (ISO 27001).
MailerLite's built-in GDPR settings, let you manage your European audience with the EU subscriber segmentation.